CDI Certification Bundles
Select one of our certification bundles to get 12 months all-course access + 1 certificate exam. If you'd like more than one certificate, you can purchase additional exams separately.
Conversation Designers focus on human-centricity, sample dialogue, flowchart design, user testing, and hand-overs.

Read more

Turn words into resonating dialogue with a focus on personality, psychology, and experience.

Read more

Turn data into understanding and learn how to train language models, implement journeys, and do data-driven optimization.

Read more
CDI Individual Courses
These courses can be purchased separately for lifetime access.
Don't know what course to take?
This video from CEO, Hans van Dam, helps you understand how to make that choice.
Watch the video
Partner courses
With our friends and partners, we develop and curate courses that are relevant to conversation designers and their stakeholders. Purchase a course once and get lifetime access.
Learn to design and prototype voice and chat experiences using Voiceflow's prototyping platform and the CDI workflow.

Read more

Learn the principles unique to designing for WhatsApp, as well as the fundamentals of good conversation design.

Read more

This course teaches you how to create your voice strategy and voice design on platforms such as Amazon Alexa and Google Assistant.

Read more

Learn how to create, preview, test, and export your designs with Botsociety and earn your certification.

Read more

Learn to successfully implement your own Conversational AI projects with Cognigy.AI. Master the basic concepts, and build your first Virtual Agent.

Read more
About our extras
In addition to our course materials and certification programs, in some of the learning packages you will find exclusive extras. Here are some of the highlights.
Expert classes
Join virtual live sessions with leading experts from around the world, and get the insider's view on creating AI Assistants. With this diverse group of experts, you can ask questions, connect with other students, and always learn the latest.
Live events
Get discounts on all CDI live events. This includes our bi-annual Conversation Design Festival, as well as other virtual events.
Alumni network
CDI Alumni are spread around the world and work at all kinds of organizations. You will find a welcoming community that is always ready to support you in your journey and guide you to the next phase in your career. Connect, share insights, ask questions, access the international job board, and get access to special alumni perks and discounts.
Discover which role suits your current skillset best
Answer a few simple questions and get an answer within a minute. No strings attached.
Do the test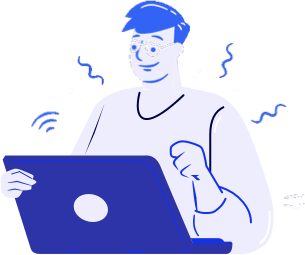 Start studying for free
Create a free account and get a preview of our classes. You will find a rotating collection of beginner, intermediate, and expert lectures to start your journey in conversation design.
Join students from 50+ countries, certified by CDI

Michelle Parayil
Senior Conversation Designer


Francesco Palma
Conversational AI

Austin Bedford
UX Designer & Conversation Designer


Steophen Lee
Principal Design Innovation Manager

David Berkley
Digital Copywriter

Tobias Ditzer
IT Solutions Architect
Our graduates by the numbers
Our community of graduates is creating AI Assistants that are collectively having more than 5 million conversations per day. With that growing impact comes a growing demand for AI Training, Conversation Design, and Conversational Copywriting.
43%
Work in a Conversation Design related function
Where our graduates work

About our certificates
Good teams have the right balance of skill sets. Some team members are more technical and others are more creative. To develop successful AI Assistants, teams need Conversation Designers, Conversational Copywriters, and AI Trainers. The Conversation Design Institute has certificates for each role.
These certificates are recognized by enterprises, universities, and technology companies. Their value has proven itself around the world and it tells managers and product owners that you know how to make chatbots and voice assistants successful.